Regular price
Sale price
$4.15 USD
Unit price
per
Sale
Sold out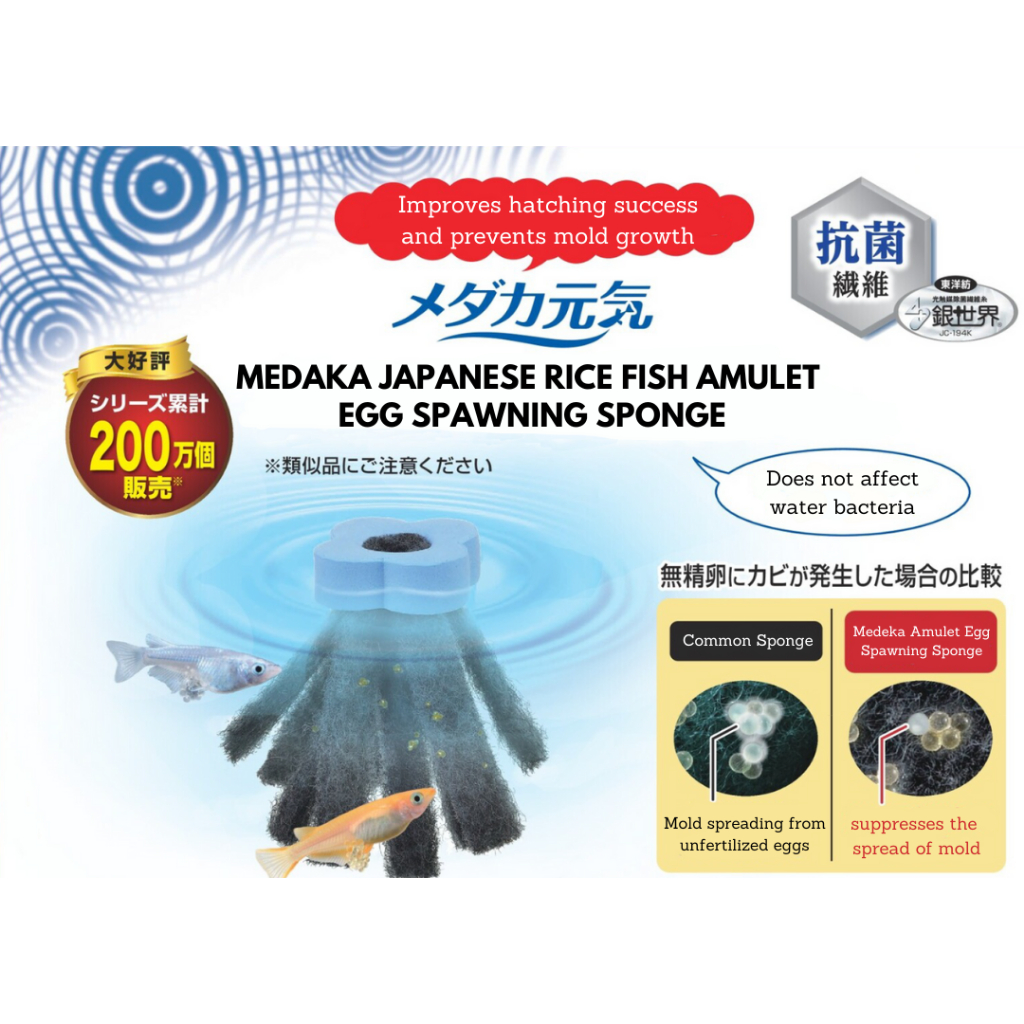 Protects medaka (japanese rice) eggs from mold and doubles the hatching rate. A spawning bed that utilizes special fibers.
The largest surface area in the history of the egg amulet egg laying bed. Specially designed shape so that the medaka fish can swim safely through without any hurting them with traditional green stone wool sponges.
Features
・Uses a special fiber (Silver) that has an antibacterial effect that is safe even for fry, and protects the attached eggs from mold and bacteria, so there is no need to remove unfertilized eggs.
・The hatching rate is about twice that of a general spawning bed.
A thin sponge that resembles the roots of aquatic plants, and has a blind shape that makes it easy for medaka fish to crawl in. The surface area of ​​the sponge part is about 4 times that of conventional products, so you can catch a lot of eggs with one piece. 
Soft fiber that is easy to lay eggs and does not hurt the body of medaka when rubbing eggs.
・As the float part and the sponge part can be removed, it can be washed and reused.
How to use
・Before use, lightly wash with water and allow it to float in a breeding container.
・Once the eggs have been laid, separate them from the parent fish, such as moving the spawning bed to another container.
Caution
・Most other brands of spawning beds are not effective in protecting eggs from mold and germs. Please be careful of similar products.

Share
View full details